Tried, tested and working for over 35 years
All Safeglide® chutes are assembled and checked before delivery
The Safeglide® chute system was originally designed in Britain by the Post Office in the 1980s to improve the handling of parcels, packages and bagged mail and to replace their existing traditional 'dished' and rectangular chutes.
The brief was to create a modular based 'chambered' profile spiral chute, able to provide a constant, predictable speed of descent for parcels and mail bags, which would prevent damage to the goods and allow the 'self-starting' of objects temporarily stored on the chute.
Having solved the challenge The Post Office teamed up with Broadwater Mouldings Ltd to develop and manufacture the Safeglide® spiral chutes.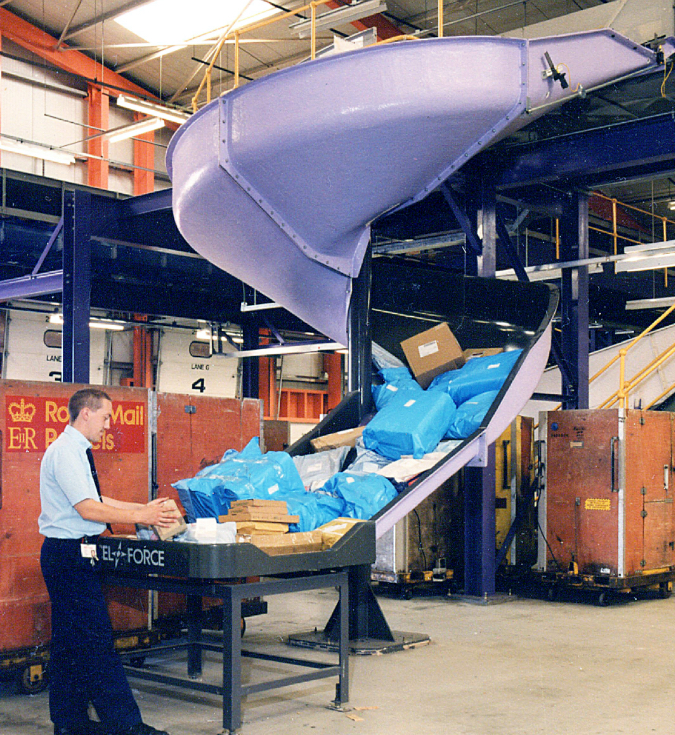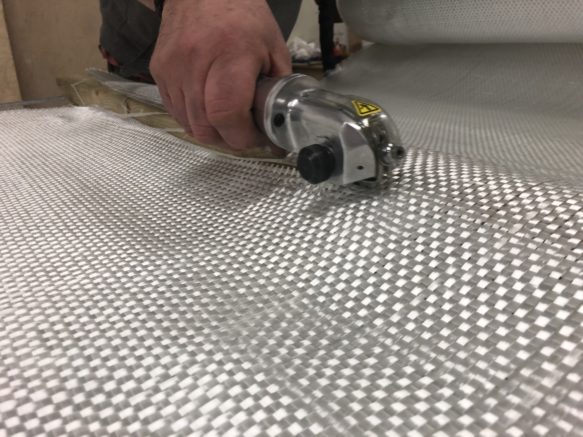 Our chutes have always been manufactured in-house using high quality composite materials, based on a highly versatile modular design which can be fully integrated with both new and existing materials handling systems.
The original Safeglide® design still remains the most effective and reliable spiral, gravity-driven materials handling system available. It has a proven track record of reliable performance for over 35 years and today Safeglide® chute systems, still manufactured by Broadwater Mouldings Ltd, are successfully operating globally for a wide variety of businesses.
In addition to our Safeglide® spiral chutes, we also design and supply straight chutes which are manufactured to the same composition as the spirals. These chutes are based on four standard designs, however customised options are also available to accommodate any specific requirements.
To ensure all our chutes perform faultlessly once installed, we use in-house CAD and prototype modelling, followed by pre-delivery assembly and testing at the factory before final delivery.
Certifications
Broadwater Mouldings Ltd are ISO 9001, ISO 14001 & ISO 45001 Health and Safety certified.
Safeglide@ by Broadwater Mouldings Ltd chutes are made with UL (Underwriters Laboratories) rated materials.
Broadwater Mouldings Ltd are members of the UK Warehousing Association, and all chutes are manufactured in the UK.